Phone: (716) 816-4230
Fax: (716) 888-7145
186 East North Street
Buffalo, NY 14204
Map & Directions
Hilltop Museum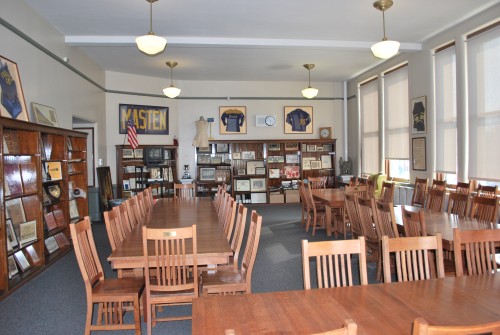 Our Hilltop Museum Room celebrates the rich history and heritage of Masten Park High School, Fosdick Masten-Park High School, Girls Vocational, and City Honors School at Fosdick-Masten Park.
The room is used for meetings, presentations, guest speakers, debates, and study halls. Almuni and friends can arrange visits to the room by contacting the IB Diploma Coordinator, Mrs. Elissa Banas (716.816.4235).
If you have photos, documents, or memorabilia you would like to donate to the Museum Room or school archives, please contact school principal, Dr. William Kresse (716.816.4230).