Phone: (716) 816-4230
Fax: (716) 888-7145
186 East North Street
Buffalo, NY 14204
Map & Directions
International Baccalaureate Program Overview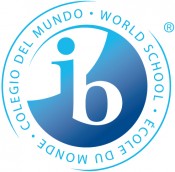 City Honors School has been an authorized International Baccalaureate World School since 1989. Every student in the school participates in this program each and every day. The school offers both the IB Diploma Program (Grades 11&12) and the IB Middle Years Program (Grades 5-10). City Honors is home to the longest running IB Diploma Program in Upstate New York. In July 2008, City Honors was also authorized to offer the IB Middle Years Program.
The program has grown from IB Diploma Candidates making up less than 10% of each class for the first ten years of the program, to 15% of the senior class in 2002, to 35% in 2006, to a leveling out of approximately 50% of the senior class presently.
The International Baccalaureate Organization (IBO) was founded in Geneva, Switzerland in 1968 as an independent, not-for-profit education foundation. Its original purpose was to facilitate the mobility of students internationally by providing schools with an upper secondary school diploma recognized by universities around the world. Since then, its mission has expanded, and it now provides an internationally recognized education available to students of all ages.
IB Mission Statement: The International Baccalaureate Organization aims to develop inquiring, knowledgeable and caring young people who help to create a better and more peaceful world through intercultural understanding and respect. To this end the IBO works with schools, governments and international organizations to develop challenging programs of international education and rigorous assessment. These programs encourage students across the world to become active, compassionate and lifelong learners who understand that other people, with their differences, can also be right.
IB Learner Profile: The Learner Profile is the central tenet of IB and central to the definition of what it means to be internationally minded. It is not intended to be a profile of the perfect students; rather, it can be considered as a map of a lifelong journey in pursuit of international-mindedness. It places the learner firmly at the heart of the IB program and focuses attention on the processes and the outcomes of learning. IB Learners strive to be: Inquirers, Knowledgeable, Thinkers, Communicators, Principled, Open-minded, Caring, Risk-takers, Balanced, Reflective.
Why IB?
The imperative that we educate our children for the 21st century is gaining momentum around the country with each passing day. Our students must not only worry about competition for jobs with others in our own country, but ever-increasingly from competition in China, India, and Japan.
Groups like 21st Century Schools, Coverdell Worldwise schools, and the Partnership for 21st Century skills recognize the critical need for developing 21st century skills. The International Baccalaureate program is at the leading edge of these initiatives because many of the most sought after 21st century skills are taught through the IB curriculum. The curriculum itself promotes several 21st century skills:
A rigorous curriculum
Critical thinking skills
Oral communications and presentation skills
Use of technology
Global Citizenship and service learning
Research skills
In order to meet this 21st century mandate, City Honors has expanded access to the IB curriculum in two ways. First, all of our students are a part of the Middle Years Program and therefore all are exposed to higher-level critical thinking skills starting in grade 5. Second, we have embraced IB's open access policy and now allow any student who is willing to make the commitment to work hard and take on the rigor of the Diploma Program to become an IB Diploma Candidate.